Velkommen til DavWorld
Welkom te DavWorld
Fáilte a DavWorld
DavWorld a'gas dynergh


My name is David, and I would like to wish you a warm welcome here, to "Dav-World". I do hope you will find my site here interesting and informative and that you enjoy your visit here, and I am now glad to say, my home page has been restored.. Please do feel welcome to sign my Guest Book which can be found by clicking on the link on the left, in the index. I'd love to hear your views, thoughts and comments.
Well, as I say, my name is David, but I am known as both David and Dave... and Dav covers both - it's as simple as that, and this is my world. I also have a You Tube channel that runs alongside this site, DavWorld TV. You can see it at
http://www.youtube.com/davworldtv
- and I do hope you like what you see there.
I live in the UK, and am married to Elaine. I have been vegetarian since December 2000. I'm a big fan of football (soccer). I have a massive soft spot for Grimsby Town FC.. I also like to visit different UK Football League grounds in general. These are ones from the English Premiership and League, Scottish Premier and League, the Welsh Premier League and non-league grounds. I also like to visit what I call "Lost Grounds". These are sites of old Football League grounds, now no longer there, but where the fans stood, and the cheers of the crowds, once loud and vibrant, have now become just a distant memory & have gone in the mist of time. You can see a selection of photos ofthem from my visits here, on this site, and I also have a sister site for all my photos of all of them. You can see that at
h
ttp://www.davgroundviews.weebly.com
-
Another form of football I like is Gaelic football. I'm a supporter of Fintona Pearses (County Tyrone). I have a page here, which explains the rules and organisation of Gaelic football. It can be found on the index list on the left.
The media is another big interest of mine - broadcasting history, presentation and transmission. I have a large collection of Radio Times' dating back to an original copy of the first edition from 1923. I am very interested in internet radio including two stations, I have very good friends at - Apple FM (Taunton) and NCB Radio (Bodmin).
I enjoy TV series related to time travel, noteably of course, Doctor Who, but there is another that one I hold great affection for and am a big fan of, and that is the 1970s series, Timeslip. I have a special page here, especially dedicated to it - "It's about Time". I very much enjoy the programmes "Last of the Summer Wine", Life on Mars (& Ashes to Ashes) and "On the Buses". Lastly, but certainly not least, I am also a big fan of the comic genius that is Laurel and Hardy. Other interests of mine are travelling, astronomy, geomorphology, 20th century history (including visiting museums, vintage bus events etc), photography and the Dutch and Norwegian languages.
Finally, and most important to me, I like trying to find ways to better myself as a person.
---

Mijn website is voornamelijk in het engels, maar ik heb interesse in de nederlandse taal, en ik dacht dat het wel goed zou zijn om mij in het nederlands voor te stellen. Mijn naam is David en ik wens jullie allemaal een warm welkom hier, op Dav-World. Ik hoop dat jullie mijn site interessant en informatief vinden en dat jullie het naar jullie zin hebben. Alstublieft wees welkom om mijn Gastboek welke gevonden kan worden links bovenaan. Ik hoor graag jullie commentaar , gedachten .
Nou ja, zoals ik al zei, mijn naam is David, maar ik sta bekend als zowel David en Dave ... en Dav dekt zowel - het is zo simpel als dat, en dit is mijn wereld.
Ik woon in de UK. en ben getrouwd met Elaine.Ik ben vegetarier sinds december 2000, ik ben groot fan van voetbal, ik hou ook van Grimsby Town, voor deze heb ik een zacht plekje in mijn hart. Ik vind het ook leuk om andere voetbalvereningingen in de U.K. te volgen dit zijn onder andere de engelse premiership en league, de schotse premier en league, de Welsh premier league door heel de U.K., ik ga ook graag naar de stadions toe om ze te bezichtigen als ik daar toe in staat ben, dit zijn oude voetbal plaatsen die niet langer meer bestaan maar waar je het gevoel van hebt dat er daar lawaai was en veel toeschouwers, die nu alleen nog maar historie zijn. Je kunt een selectie van fotoos zien op mijn siteen ik heb ook een zustersite voor al mijn fotoos of de voetbal teams. Je kunt dat bezichtigen op
http://www.davgroundviews.weebly.com/
- Er is nog een vorm van voetbal waar ik van hou dat is Gaelic voetbal, ik ben supporter van Fintona Pearses (County Tyrone). Ik heb een site daar waar alles word uit gelegdover deze vorm van voetbal, je kunt het vinden op de index aan de linker kant.
De media daar heb ik grote interesse in- broadcasting geschiedenis, presentatie en vele andere dingen. Ik heb een grote collectie over de U.K. televisie, lijsten en tijdschriften, Radio Times gedateerd to de eerste uitgave van 1923. I k ben geintresseerd in internet radio ik heb 2 stations met goede vrienden - Apple FM (Taunton) en NCB Radio(Bodmin). Ik hou van televisie and programmas die vooruit op de tijd zij zoals Doctor Who, maar er is ook een andere waar ik een groot fan van ben en dat is de Britse serie uit de jaren 70 "Timeslip" . Ik heb een speciale pagina geweid daaraan, "it's about time" ('t gaat over tijd) ", ik hou ook van Last of the Summer Wine (het laatste van de zomerwijn), "Life on Mars" (& Ashes to Ashes) en " On the Buses" (Op de bussen).
Als laatste, maar zeker niet het minste, ben ik een grote fan van de komische genieën Laurel en Hardy.
Anere intresees van mij zijn reizen, astronomie, 20th century geschiedenis(inclusief museums en oude dingen etc.), fotografie en de nederlandse ne noorse taal. Tot slot en zeker belangrijk voor mij is een weg te vinden om een betere persoon te zijn en te worden. Zoals ik al zei is het meeste van mijn site in het engels maar ik hoop dat de nederlandse bezoekers hier ook van zullen genieten zo veel plezier op mijn site.
~~~~~~~~~~~~~~~~~~~~~~~~~~~~~~~~~~~~~~~~~~~~~~~~~~~~~~~~~~~~~~
I have my Davworld Guestbook, I'd love to see your thoughts on my site in general, Please feel welcome to leave your comments.
~~~~~~~~~~~~~~~~~~~~~~~~~~~~~~~~~~~~~~~~~~~~~~~~~~~~~~~~~~~~~~


13. September. 2014
Updated:

13 September 2014: Foo
tball (Route to the FA Cup)
12 September 2014: Antony's Jewellery Gallery - Creating awareness of kidney disease
8 September 2014: Home page, Football (Non League Grounds)
~~~~~~~~~~~~~~~~~~~~~~~~~~~~~~~~~~~~~~~~~~~~~~~~~~~~~~~~~~~~~~


Antony's Jewellery Gallery

Also helping create awareness of kidney disease.
My Football Grounds Site

Please do visit my other site also, at
http://www.davgroundviews.weebly.com
My Football Accumulator
For my Fooball Accumulaor, I've chosen a football team (England) for each letter of the alphabet and follow how they do over the season. -
http://www.dav-accumulator.weebly.com
Davworld site statistics: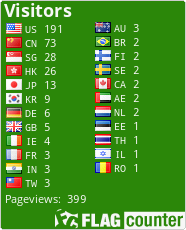 Since 28th July 2014: 20:00 (UTC)